i was so absorbed in game i didn't realise my 2nd younger bro msn-ed me.
he said my 1st younger bro might be going to SOMALI...
i was kinda shock...i immediately called my dad, althought i know this will disturb my relaxing bathing time for my sticky body...
dad said he will go up Indera Putera end of this year or something, so will follow the ship to SOMALI... maybe to escort MISC or others...don't know...
*sigh* i'm so worried of him...if you know what place SOMALI is...plus the recent incident of the pirates @ the Gulf of Aden +_+''' (which he was like absorbed in talking about it when he was home last time)
i was still shock, sad and worried although i knew that he will have to be ready to use his life to protect our country, which include his own family...as a member of RMN...
then i sms-ed KJ...he said US's ships are there, and he's in navy anyway, so there's no need to worry...
but...*sigh*...who can understand this better than the families with members in RMN?
talk about this,i'm thinking of the Pahlawan-pahlawan who fought for our country...........and the Hari Pahlawan =_=
i will pray for you...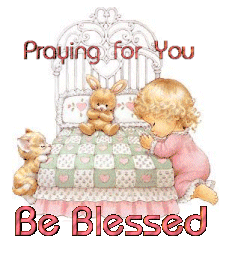 glitter-graphics.com