first of all
,i saw some
CBox
were left with ad messages from some business website...
well...it's pretty annoying to me..... to see personal sites being 'invaded' by those ads...not that i want to earn $$ from ad clicks...
second
,concerning my recent thoughts, i've made a poll here>>>>>>>>>>>>>down. so, fell free to...erm....vote? haha....(i really wanna know...hmmm....)
anyway,guess what?----------mum made the
glutinous rice dumplings!!!!!
well i made half of it too!!!!!!!!!!nyeheheheheh.....

SO, do you know what's the coming event??? ;)



not to forget, BigApple Donuts from my aunt...













hm hm,its going to be a SWEEEEEEEEETTT DATE with *someone* tomorrow....



WHO'S GONNA BE MY DATE???????????
oh,you wait for tomorrow!! hahahahahahahaha!!!!!!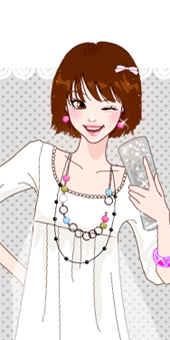 p/s: i miss you dearly,eagerly awaiting your warmth!





jeng jeng jeng!!! SHE is my date!! gotcha!!!!=D


SHE has been missing me soooo much *ahem* that we proposed this date. hahahaha....


waiting for our meal....
our meal.... my fish&chip and her cheese baked rice of some sort... plus my ribena lime and her carrot milk(which i thought of ordering for awhile..haha...)
and look....LIVE intro from this food fanatic..hahaha...i promised you this , right? my darling ireneeeee???? XD
look at the unique tables they have in
EVE'S DELI
...*pic courtesy of FF-food fanatic ireneeee* hahah...
Plus, today's quote from IreneC: